Please email me with any questions or requests at VenetiaFans@msn.com. Check back for new listings. Comments welcomed.
Praise : Fast shipping. Nice fan. Thank you.


Praise : Smooth transaction. Quick delivery.


Praise : exellent product fast shipping put up right away..A++++++

---
Current theme fans available
101 DALMATIANS
ANGELS
BARBIE
BLUES CLUES
BLUES CLUES NURSERY
BOB THE BUILDER
CAMPBELLS SOUP
COCA COLA
COCA COLA LADIES ADDS
COCA COLA PRINT ADDS
DEER MOOSE BEAR
DENVER BRONCOS
DISNEY MICKEY & FRIENDS
DISNEY PRINCESS
DOGS
DOLPHINS
DUMBO
HARRY POTTER
HEY DIDDLE DIDDLE
HORSES
KANSAS CITY CHEIFS
LOONEY TUNES
MONSTERS INC.
MONSTER TRUCKS
NASCAR

NURSERY RHYMES

NY GIANTS

NY JETS

NY YANKEES

POKEMON

POOH

POOH CLASSIC

POOH & FRIENDS

POOH TIMELESS MEMORIES

POWER PUFF GIRLS

PRECIOUS MOMENTS ANIMALS

PRECIOUS MOMENTS BALLERINA

PRECIOUS MOMENTS CLOUDS

RABBITS

RAGITY ANN & ANDY

RUGRATS

SCOOBY DOO

SIXTIES TIE DIE

SNOOPY

SNOOPY SPORTS

SPIDERMAN

SPONGEBOB SQUAREPANTS

THOMAS THE TANK

TOY STORY

TWEETY

UNICORNS

WOLF/WOLVES

Thanks for taking the time to look at my page. Please come back and check for newly listed themes. Suggestion and comments are always welcome. If you have any questions please email me at VenetiaFans@msn.com


Price and Shipping info:
Fans are 55.00 - 60.00 each. They are shipped via Fedex. Insurance is included. Shipping is 12.00.
Send an email

Please email me your order. I accept charge cards through Paypal and Money orders (Postal Money Orders Prefered).
If mailing payment please send to:
Venetia Fans
PO Box 463
Ridge NY 11961
Please include item name and shipping address with payment, (sorry no PO Boxes).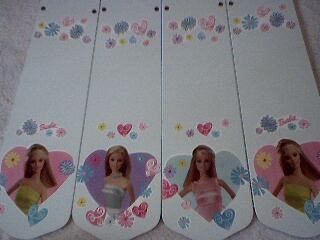 Barbie Fan 50.00
An adorable addition to any girls bedroom or playroom.